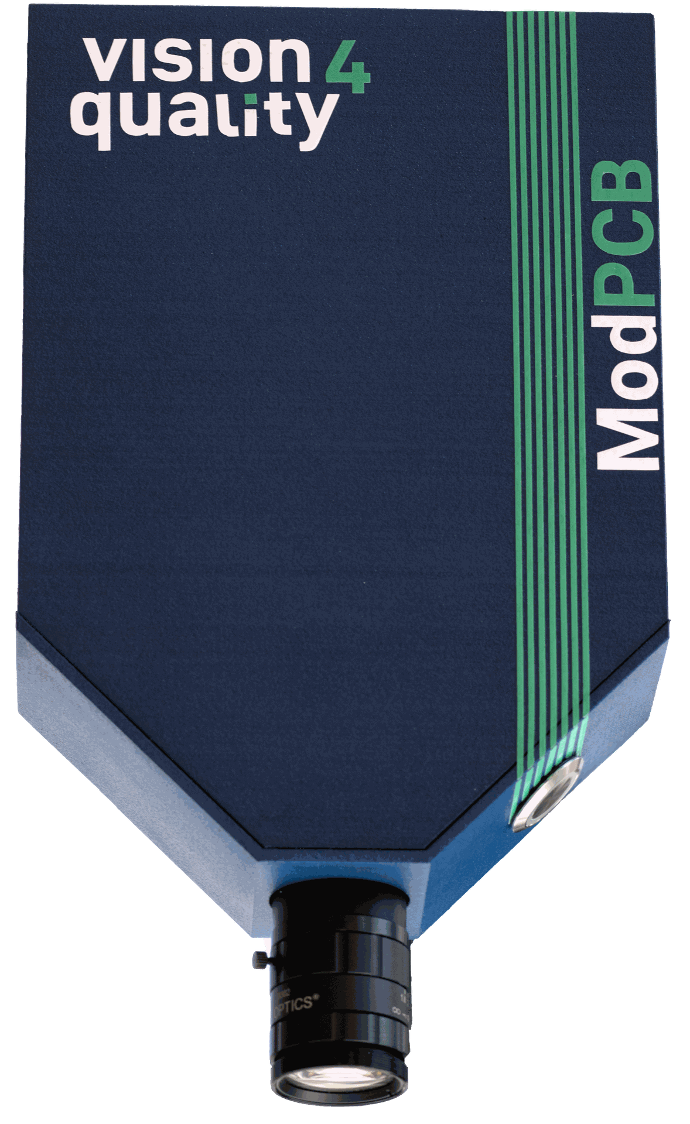 AI Assembly Assistant
100% Control for your assembly

Embedded All-In-One Solution

Replaces every visual check

Step by Step introduction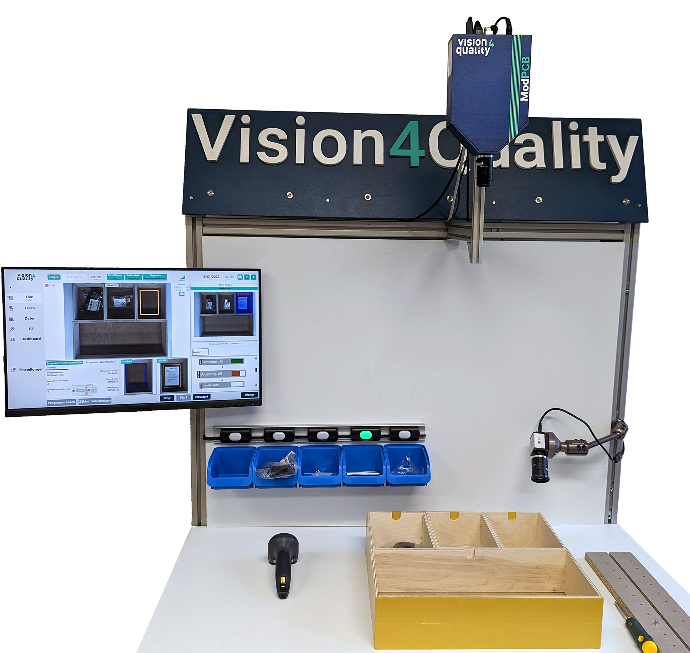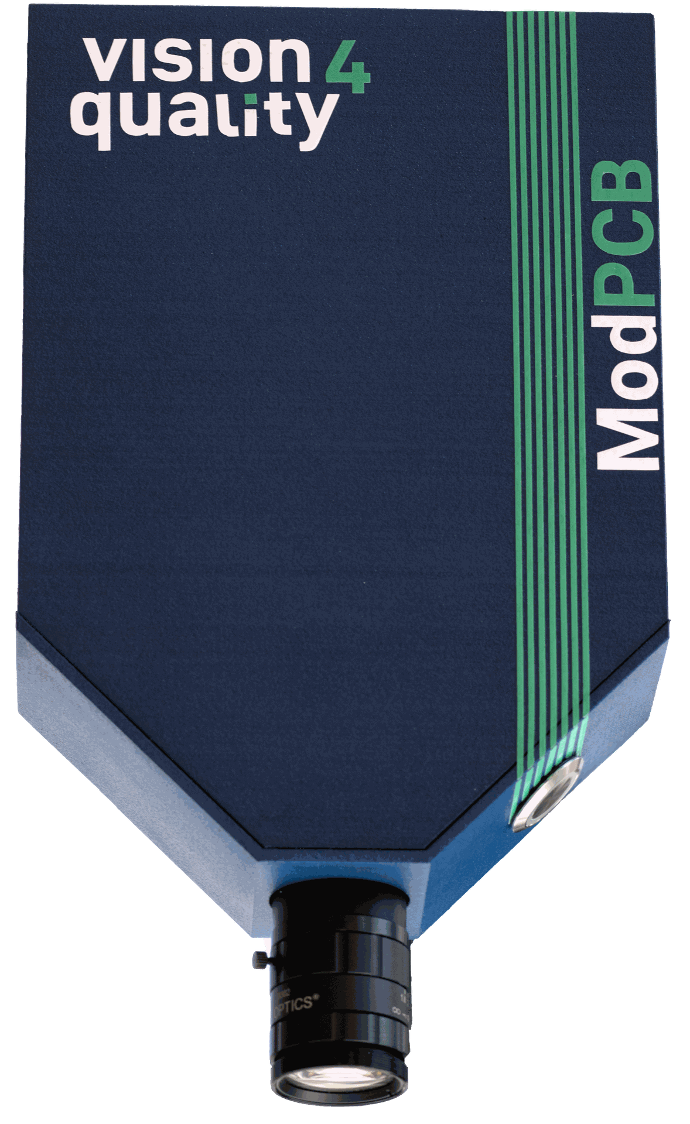 AI-Assembly Assistent
​100% testing for your production
Embedded All-In-One solution
Replacement for any visual inspection
Step by step guide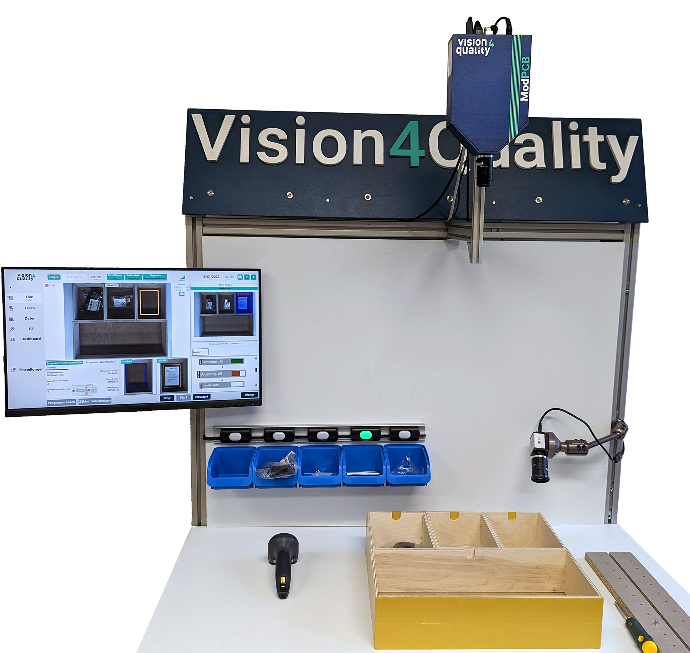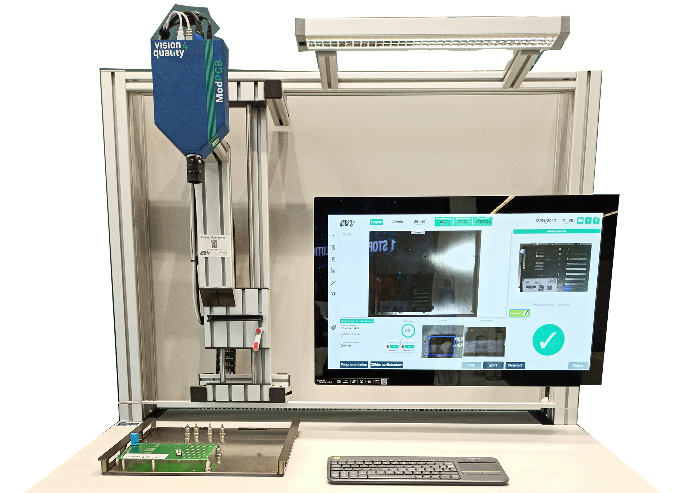 Placement Inspection

---
Check live during assembly whether all components are correctly placed. No more rework and no more complaints due to placement errors.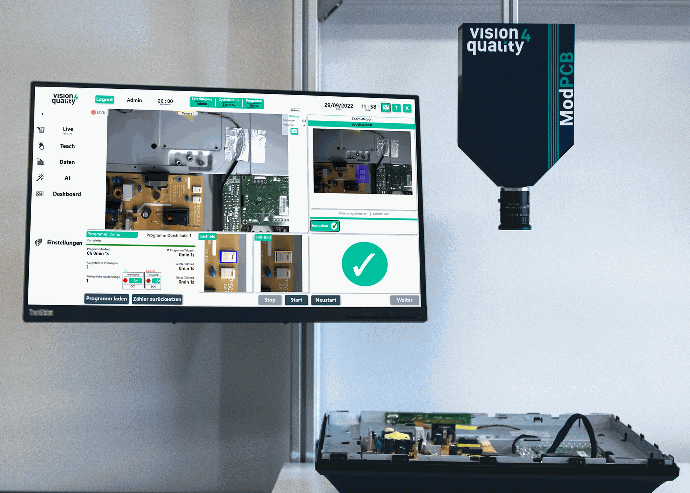 Live - Assembly Assistant

---
Are the plugs inserted correctly? Is there no polarity reversal? Are all screws correctly tightened? With ModPCB you can be sure. Automatic control with AI

---
Design your own AIs with our software tools to solve tasks like anomaly detection, object recognition or classification.

You'd like to see ModPCB live?
Visit us at trade fairs or arrange a demo at your site!
Automatica, Halle A5 Stand 310 München 27. - 30. Juni weitere Informationen
MOTEK, Stuttgart 10. - 13. Oktober
Productronica, München 14. - 17. November Fiel of View

Interchangeable lenses and multi-cameras also allow fields of view of several metres. Distance

The lens is selected according to your requirements. A few centimetres to several metres are possible. Resolution

Several resolutions are available for ModPCB and the additional cameras. Together with you, we will select the version that suits you best.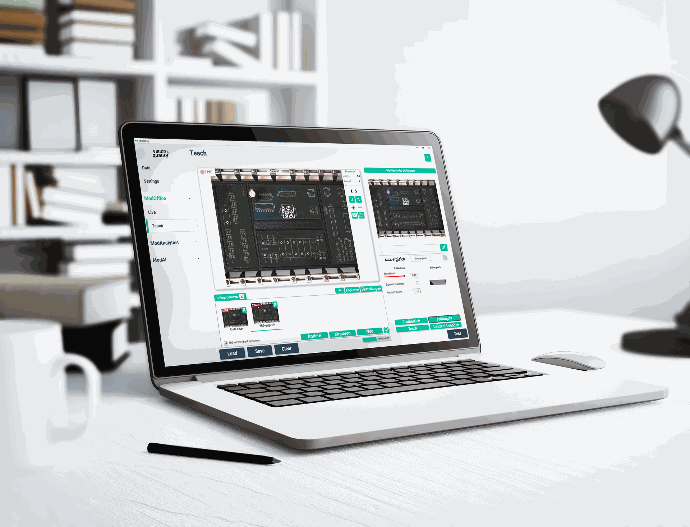 NoCode Philosophy


​Create your test programmes in the shortest possible time without time-consuming training.
All algorithms and AI models are simplified to such an extent that you can use them directly after commissioning.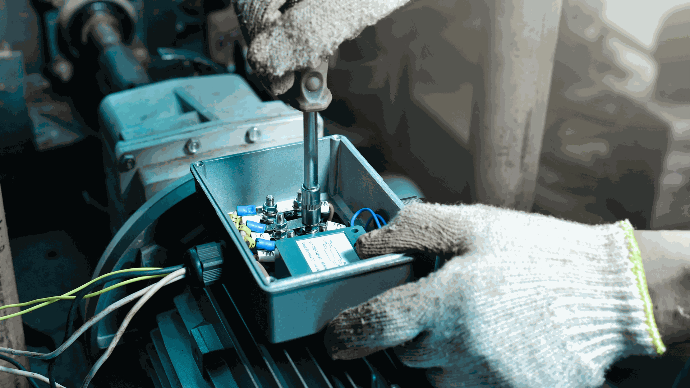 Full integration in your production
ModPCB communicates with your MES system or local data infrastructure.
You can integrate external devices such as calipers, screwdrivers, lamps or buttons into the inspection programmes.