ENHANCE YOUR POSSIBILITIES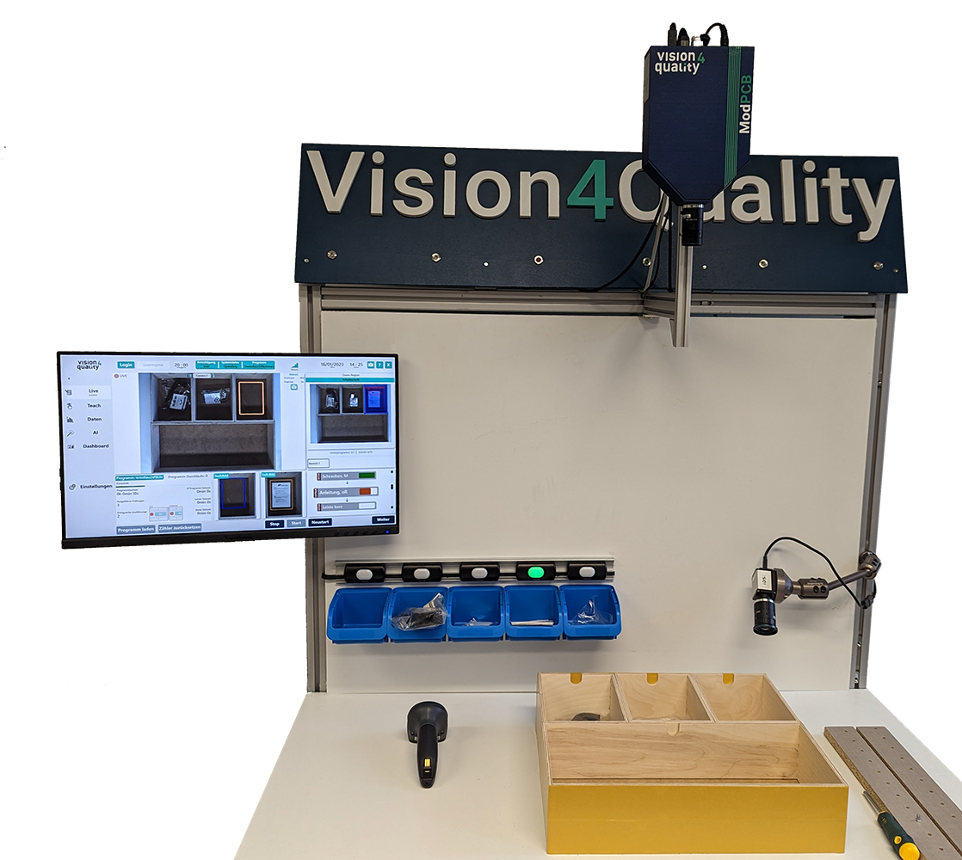 Werkerassistenz
---
Pick-by-Light und Kameraprüfung in perfekter Symbiose. Das Kamerasystem überprüft, ob das richtige Bauteil entnommen und an der definierten Position verbaut wurde. Dank des Echtzeit-Feedbacks wird die Produktivität und Qualität gesteigert.
ModOffice
---
ModOffice is an add-on software that allows you to create test programs conveniently on your laptop. This simulated version of the ModPCB also allows you to manage all connected devices and adjust test programs or transfer them from one device to another. In addition, ModOffice allows you to view all data and create test reports. The "ReView" function allows you to re-examine already completed tests for new test attributes. For this purpose, the images stored in the database are used as a virtual camera. New attributes can then be defined in the Teach mode.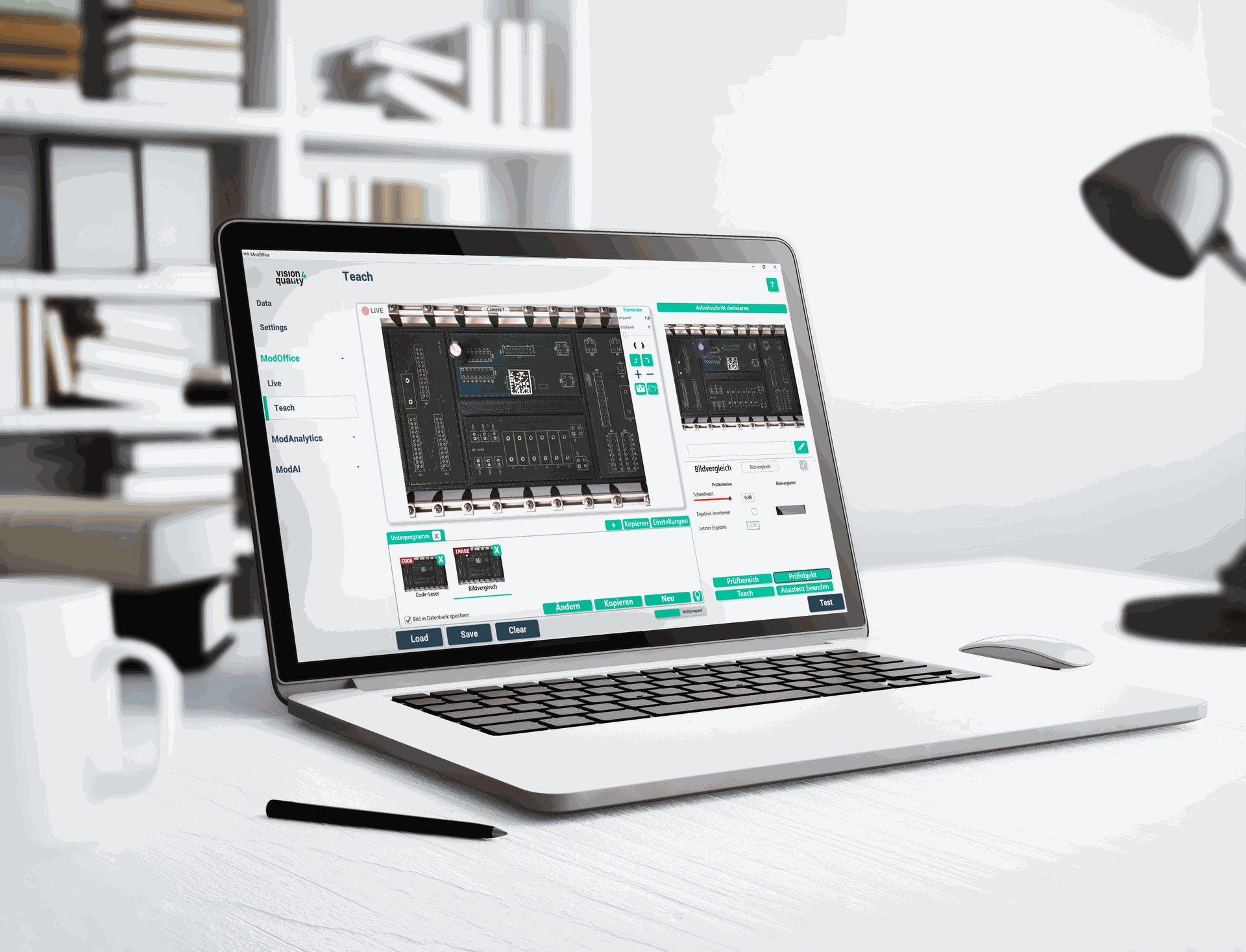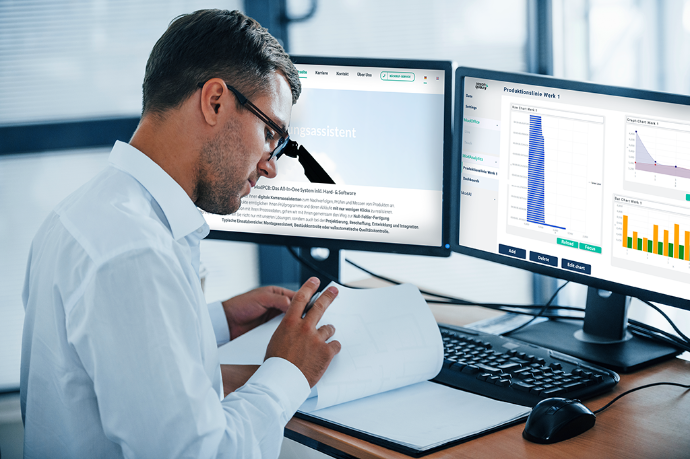 ModAnalytic
---
ModAnalytic enables you to analyse the generated data. You can compere multiple ModPCB to improve your quality and productivity.
ModConnect
---
ModConnect is a monthly service for global data management. All test data can be synchronised with the cloud and permanently backed up. Global quality control is guaranteed across national borders, which opens up new ways of international benchmarking and zero-defect manufacturing.